2016:
01.12-15
-31.01 Portfolio One, Jancar Gallery, Los Angeles, group
06.02 Trods Alt, Neuerwerbungen /Acquisitions
-08.05 Esbjerg Kunstmuseum, group
13.02 Berliner Bahnhof, CCA Andratx, Mallorca, group
-30.06
03.03 Ex Biblia, Deutsche Gesellschaft für Christliche Kunst (DG-23.04 Galerie), Munich, Solo
02.03
St. Lukas, Munich, solo
-23.03
05.04 Artist talk in the Deutsche Gesellschaft, 19h
23.04 Finissage of Ex Biblia + catalog presentation in Deutsche Gesellschaft
04.06 Martin Asbæk Gallery, Copenhagen, solo
04.06 7 Todsünden, Verpackerei, Kulturraum Algäu
- 19.06
21.06 Censor / in the commission with a.o. Peter Land for the
- 23.06 "Nordkraftudstillingen 2016", Aalborg, Denmark
13.08
- 17.09 VT Artsalon (with Alexander Laner), Taipei, Taiwan
13.08 Dirty Mind, kuratiert von Christoph Tannert,
- 17.09 Galerie Alte Schule Adlershof, Berlin

13.09 "Kunstnerens Lærling" (The Artist's aprentice), Anders Morgenthaler visits Sofie Bird Møller in her studio, 27min, DR K, 21:30

24.09 "Made in Taiwan", Apartment der Kunst, Munich, solo
winter: Petra Gut contemporary, Zurich, solo
___________________________________________________
Ex Biblia, Deutsche Gesellschaft, Munich, running march through april 2016:
available in Deutsche Gesellschaft, Türkenstrasse 16, Munich
______________________________________________
__________
Finally!! With a great text by Annegret Erhard !!
________________________________________________________
if you would like to have one, please find mail address under "contact"..
________________________________________________________
Vienna Contemporary 2015: Winner of Best International Booth !!
Solo booth, represented by Martin Asbæk, Copenhagen
_________________________________________________________
"Sofie Bird Møller entkleidet vorgefundene, historische Stiche ihrer figürlichen Darstellung und überführt den Ewigkeitsanspruch klassischer Bildwerke damit in eine unbestimmte Zeitlichkeit.
Møller nimmt in einem ersten Schritt durch gezielte Übermalungen Sichtbares weg, um im Anschluss die so geschaffenen Bildlücken mit einer an die handwerkliche Meisterschaft des Ausgangsbildes rührenden Sorgfalt wieder zu verschließen. Die menschliche Figur wird damit zwar vordergründig aus dem Bild eliminiert, Arbeitsspuren und subtile Farbverschiebungen lassen aber die Retuschen erkennen und das fragmentarisch Weggenommene als überlagerne Ebene in geisterhafter Transparenz erscheinen.
"
Christoph Tannert, Künstlerhaus Bethanien 2014
_________________________________________________________
Berlin Artist's Statements, Katowice - 24 feb - 07 june 2015
Sofie Bird Møller, Tatjana Doll, Valérie Favre, Lucas Folette Celinski, Eberhard Havekost, Jörg Herold, Gregor Hildebrandt, Peter Krauskopf, Alicja Kwade, Frank Nitsche, Bernhard Martin, Wolfgang Plöger, Adam Saks, Sophia Schama, Natalia Stachon, Fabricia Vanetta
in Galeria Rondo Sztuki: Ulrich Vogl, Aharon Ozery
in Public space: Sven Marquardt
____________________________________________________
a few installations shots:
Sofie Bird Møller, Esbjerg Kunstmuseum 7. februar – 10. maj 2015
Kunstneren kort
Sofie Bird Møller arbejder inden for en bred vifte af medier og teknikker, men undersøger altid konsekvent og subtilt feltet mellem kropsligt nærvær og fravær.
I sine værker rejser hun spørgsmål om identitet og kropsidealer. Men samtidig sætter hun også fokus på forholdet mellem overflade og underliggende betydning i maleriet og kunsten generelt. Den aktuelle præsentation på Esbjerg Kunstmuseum, der er Sofie Bird Møllers første museumssolo, viser spændvidden og den stærke indre sammenhæng i kunstnerens alsidige værk.
Kropsligt nærvær og fravær
Uafhængig af mediet tager Sofie Bird Møller altid afsæt i eksisterende billeder, der gennem hendes indgreb mister deres oprindelige fortælling og indhold. I serierne, der er skabt på antikvariske stålraderinger, bortretoucheres betydningsbærende elementer f.eks., så kun en skygge af det oprindelige motiv er tilbage. Umiddelbart er interventionen vanskelig at afkode, men har man studeret værkerne blot et øjeblik, er opmærksomheden svær at fjerne fra kunstnerens foruroligende gestus: Personer, hvis lemmer er retoucheret bort, synes at have efterladt deres tøj som tomme hylstre i mærkelige positurer, mens genstande tilsyneladende svæver frit i luften.
I sine filmcollager har Sofie Bird Møller sammenredigeret forskellige versioner af filmen Den usynlige mand. Her svæver behandskede hænder og hatte også rundt i billedrummet uafhængigt af en synlig kropslig tilstedeværelse, men samtidig er det tydeligt, hvordan den usynlige krop interagerer med andre legemer. Tilmed er den filmiske fortælling sløret gennem Bird Møllers klipning, hvor handlingen er dekonstrueret og sammensat til nye absurde forløb af billeder fra forskellige scener.
Interaktioner
I Interaktions- og Interferens-serierne overmaler Sofie Bird Møller med både præcision og voldsomhed reklameplakater og magasinsider, så modellernes kroppe delvist skjules under tykke, abstrakte lag af maling. I de store Interaktions-formater bruger hun sin egen krop som pensel. Indsmurt i maling gnider hun sig med en både ekspressiv og præcis bevægelse mod modellens krop. Gennem hendes indgriben i det oprindelige billede opstår der, ligesom det er tilfældet med de øvrige værktyper, hun arbejder med, et nyt visuelt udsagn, der på raffineret vis siger noget om det, som tilsyneladende tilsløres – en form for afdækning gennem tildækning. Men modellens krop destrueres ikke. Den tilføjes et nyt lag både i bogstavelig og overført betydning. For gennem Sofie Bird Møllers interaktion, mister modellen nok sin identitet og sine specifikke ansigtstræk, men samtidig accentueres figurens komposition og bevægelse – hun bliver nærværende på en helt ny måde.
Der er tale om en form for dobbelteksponering af kroppe, hvor Sofie Bird Møllers gestus er utænkelig uden den oprindelige figur, men hvor det visuelle udtryk, vi nu oplever i værket, får sin kraft gennem aftrykket af netop kunstnerens krop. Og således er kunstneren tilstede i sit værk, og dog peger hun samtidig på sit eget fravær, idet kun et spor af hendes ellers så definerende handling er tilbage.
Der opstår på den måde en interessant spænding mellem overflade og indhold, og mellem tekstur og betydning, der får vores fokus til at veksle mellem noget ikke-synligt og en næsten insisterende materialitet.
Mellem overflade og underliggende betydning
Sofie Bird Møller er svær at kategorisere entydigt. Hun trækker på en lang række ismer og praksisformer fra det 20. århundredes kunsthistorie f.eks. surrealisme, abstrakt ekspressionisme, body- og pop art, Jorn'ske modifikationer og feministisk kunst. I et fortolknings øjemed kan man således nok læse Sofie Bird Møllers værker ind i en feministisk og politisk sammehæng og se dem i lyset af en kritisk tilgang til både traditionelle kønsroller, tidens kropsfiksering og den allestedsnærværende, overfladiske reklameæstetik. Men dybest set rejser hun spørgsmål om autenticitet og om forholdet mellem overflade og underliggende betydning i maleriet og kunsten helt generelt. Iforbindelse med de store Interaktioner handler det for Sofie Bird Møller heller ikke så meget om at male noget, men om den maleriske handling overhovedet. Hun undersøger traditionelle kunstneriske genrer og grænsefladerne mellem dem. Hun frembringer med fuldt overlæg sammenstød mellem teksturer og overflader og jonglerer bevidst med forskellige lag af både betydninger og materialer.
Det, Sofie Bird Møller gør, er i virkeligheden at forene maleri og performance, blik og krop, metode og udsagn, teknik og indhold. Hun er fx sin egen pensel og gør selv det, hendes værker viser.
Derfor er det også en ekstra stor fornøjelse for Esbjerg Kunstmuseum at få lov til at præsentere en udstilling med ikke alene så mange nye værker, men hvor også så mange forskellige værktyper og teknikker er repræsenterede. Ja, hvor hele kunstnerens praksis i foldes ud, så man ved selvsyn kan opleve de stærke indre forbindelser mellem Sofie Bird Møllers kun tilsyneladende så forskellige arbejder.
Christiane Finsen, museumsinspektør, Esbjerg Kunstmuseum
_________________________________________________________
_________________________________________________________
2014:
_________________________________________________________
sept:
Art Commission for the High Court of Western Denmark
Udsmykning til Vestre Landsret
__________________________________________________________
________________________________________________________
JAHRESGABEN
KUNSTVEREIN MÜNCHEN
Eröffnung: Freitag, 5. Dezember 2014, 19 Uhr
Galeriestraße 4, 80539 München
Dauer der Ausstellung: 6. – 14. Dezember 2014
Öffnungszeiten: Mo – So, 10 – 18 Uhr
________________________________________________________
Günther Förg
(5 December 1952 - 5 December 2013)
kp-projects presents: 'emty space'
"hommage à Günther Förg"
exposition de group
5. dec - 7.dec 2014
gallery braun - falco munich
opening friday 05.12.2014 18:00-21:00
saturday (06.12) and sunday (07.12.) 12:00-18:00
_________________________________________________________
SOFIE BIRD MØLLER
22 May – 28 June 2014
The use of the body as a paintbrush has been known throughout the history of art – especially as practiced by the French artist Yves Klein, who throughout the 1960s held performances where he painted women in his well known 'Klein Blue' shade and rolled them around on a canvas which was spread out on the floor – but at a distance from the canvas, as his own body was not used. Sofie Bird Møller is far more physical, more present, and seduces the viewer in her new dark paintings that consist of innumerable layers of thick paint. The most important thing in Bird Møller's works is that the body and the expression are the artist's own – she deliberately uses her own body as a paintbrush and occupies the canvas in a performance. Smeared in thick paint she twists, turns and presses her body against the restricted space constituted by the two-dimen­sional surface of the canvas. It is all about having too little room and limiting oneself. The works are less tall but on the other hand far wider than the artist herself. They appear darker, more sombre, and the imprint of the body stands alone, more exposed and revealing against the dark background than has been seen before. In the earlier works from the series INTERACTION posters from public space form the background for Bird Møller's modifications, so that the logos and posing models are wholly or partially concealed by the imprint of the body.
But in general the works are about an urge to cover something over, hide away and expose something else. After a month drying, the dark paintings have been painted over with black alkyd paint mixed with a transparent varnish. Then, with great energy and a dry brush, the artist has scraped part of the painting free.
The paintings involve a wide spectrum of mental states – sombre, dark, mysterious sides are juxtaposed with huge energy and positivity. The female body almost dances on the paper, which issurrounded by steel frames hand­made by the artist.
Strategy and tactics are absolutely crucial features of politics and chess. 30 political collages form a huge chessboard on one wall of the gallery. 25 collages of found pictures with direct political references to events of the past year involving people struggling for their rights are mounted on either dark or very light textiles. Above, the oversized hands of various politicians are pasted. Hands and recognizable gestures tone down or partially conceal the subject of the picture as a symbol of how the politicians always have the final say. The extra five collages are interference images in the great chess game.
Sofie Bird Møller (b. 1974) lives and works in Berlin, Germany. In 1999 she began her training at the Akademie der Bildende Künste in Munich, took an exchange period at the Royal Danish Academy of Fine Arts and finished with a master's degree in Fine Art at the Byam Shaw School of Art in London in 2007. This is her second solo exhibition at the Martin Asbæk Gallery. The artist has a number of solo and group exhibitions behind her in Germany, France, Denmark and the USA. In February 2015 the Esbjerg Museum of Art will be the setting for her next solo exhibition.
__________________________________________________________________________
_________________________________________________________
_________________________________________________________
_________________________________________________________
__________________________________________________________
new blog:

rest of article and more photos at:


http://www.arterritory.com/en/blogs_video/sneak_peek/3160-studio_visit_danish_artist_sofie_bird_mller_in_berlin/
___________________________________________________________
December: Group Show at Jancar Gallery, Los Angeles:
_______________________________________________________
Bar Babette, Berlin - curated by Dirk Nümann
Opening november 25th, party the 28th!! (information below)
_____________________________________________________________
_________________________________________________________
________________________________________________________

2013: Sofie Bird Møller has been awarded the prestigious stipend:

Förderung nach dem Programm zur Realisierung der Chancen-gleichheit für Frauen in Forschung und Lehre
from
The Academy of Fine Art in Munich

Thank you
________________________________________________________

August 2013:

"Summer in the City", Group Show at Martin Asbæk Gallery Copenhagen
________________________________________________________
Until th 29th of september:
30.03.13 - 29.09.13
Gruppenausstellung kuratiert von Patricia Asbaek
CCA Andratx freut sich darauf, Andratx on Paper, eine Gruppenshow darzustellen, die von Patricia Asbaek kuratiert und für die CCA Kunsthalle speziell geschaffen ist.
Basierend auf den Arbeiten der teilnehmenden Künstler an dem CCA Künstler-in-Residenz Programm, erforscht die Ausstellung den verschiedenen Gebrauch und die Nutzung, die auf Papier erstellt wird. Papier an sich ist der leitende Faden, der durch die verschiedenen künstlerischen Anregungen führt, um diese zu erforschen, die während dieser 11 Jahre des Residenz-Programms von mehr als 300 internationalen Künstlern gemacht worden sind.
PAPIER. Eine einfache Zellulosemasse, hergestellt für Kommunikation zwischen Männern in der Antike, die nicht die Bedeutung in der Neuzeit der Digitalen Information verloren hat. Auf dem künstlerischen Gebiet hat Papier viele Verwendungen. Papier als Gegenstand selbst, auf der Suche nach neuen Beschaffenheiten und von unterschiedlichen Arten des Bearbeitens; Papier, als die alleinige Unterstützung der Arbeit; und Papier, als die Hauptrolle in anderen Medien, wie in Videos oder Skulpturen.
Andratx on Paper bietet eine neue und auftauchende Ansicht der Vielfalt der derzeitigen internationalen Szene. Die Besucher haben die Möglichkeit die unterschiedlichsten Art und Weisen zu sehen, wie die Künstler während ihres Aufenthalts im CCA mit Papier gearbeitet haben. Von der einfachsten Skizze auf Papier, über eine flüchtige Idee, bis zu den mühevollsten und schwierigsten Zeichnungen werden die unzähligen Techniken gezeigt, die auf und mit Papier angewendet werden.
CCA Andratx Direktorin, Patricia Asbaek, hat die mehr als 70 Arbeiten aus den fast 300 Arbeiten der CCA-Sammlung ausgewählt, die diese Ausstellung bildet. Desweiteren stehen einige der interessantesten Stücke auf Papier von der international bekannten Art Foundation Mallorca Collection zur Verfügung, um ein besseres Verständnis und eine vollständige Sicht der Show anbieten zu können. Der Besucher hat die einmalige Gelegenheit auf Mallorca einige Meisterwerke von den wichtigen Privatsammlungen zum ersten Mal zu sehen.
Künstler: Pablo Alonso, Catrin Andersson, Kistin Arndt, Art & Language, Awst & Walther, Jane Balsgaard, Nelleke Beltjens, Sofie Bird Møller, Matthias Bitzer, Henning Bohl, Jacob Borges, Tim Brotherton, Matt Calderwood, Torben Christensen, Henning Christiansen, Cullinan Richards, Patricia Ellis, Peter Feiler, Lutz Fezer, Carsten Fock, Marc E. Fohl, Peter Freitag, Joe Fyfe, Gelitin, Lotte Gertz, Amy Granat, Kerstin Grimm, Sabine Gross, Jane Han, Mikael Hegnar, Jeppe Hein, Richard Hell, Haïdée Henry, Amel Ibrahimovic, Shirley Kaneda, Bettina Khano, Jadranka Kosorcic, Jacob Krajcik, Astrid Kruse Jensen, Skafte Kuhn, Malene Landgreen, Dörte Lehnigk, Cedar Lewisohn, Martin Liebscher, Katalina Lliteras, Katrin Lock, Dietmar Lutz, Lorna Macintyre, Bernhard Martin, Søren Martinsen, Al Masson, Julia Masvernat, Francisco da Mata, Suzanne McClelland, Sandra Meisel, Mathieu Mercier, Guillermo Mora, Paul Morrison, Margherita Moscardini, André Niebur, Anna Nordquist, Rupert Norfolk, Nick Oberthaler, Sarah Ortmeyer, Tommy Petersen, Andreas Plum, Cathrine Raben Davidsen, Ursula Reuter Christiansen, David Rhodes, Paola Ricci, Tim Roda, Lukas Schmenger, Felix Schramm, Filib Schürmann, Meredyth Sparks, Frode Steinicke, Katja Strunz, Ebbe Stub, Michael Stumpf, Superflex, Jan Svenungsson, Carol Szymanski, Diana Taylor, Gert & Uwe Tobias, Miriam Tölke, Jannis Varelas, Peter Welz, Christopher Wool & Natalia Zaluska.
_______________________________________________________
_________________________________________________________
April/May 2013:
| | | |
| --- | --- | --- |
| Verb | 1. | beat around the bush - be deliberately ambiguous or unclear in order to mislead or withhold information |
www.
jancargallery
.com/
JANCAR GALLERY 961 CHUNG KING ROAD, LOS ANGELES, CA 90012.



Auswahl:




__________________________________________________________

Jan.13: Groupshow, Martin Asbæk Gallery, Kopenhagen

__________________________________________________________



____________________________________________

___


____________________________________________



__

_______________________________________________________





Images from abc:
http://www.google.de/imgres?client=firefox-a&hs=13f&sa=X&rls=org.mozilla:de:official&biw=1538&bih=763&tbm=isch&tbnid=TElCTLpmZyTSRM:&imgrefurl=http://www.sassatruelzsch.com/pages/_Bird-Moller-works.html&docid=xx0m6v-QgDafUM&imgurl=http://www.sassatruelzsch.com/pix/_bird-moeller/2012/01_abc12_Sofie-Bird-Moeller_Sassa-Truelzsch.jpg&w=375&h=500&ei=cR2nUdHWFMvLsgb31IGYCA&zoom=1&iact=hc&vpx=4&vpy=170&dur=565&hovh=259&hovw=194&tx=91&ty=146&page=1&tbnh=142&tbnw=105&start=0&ndsp=34&ved=1t:429,r:0,s:0,i:84

_________________________________________________________

The Very Eye of Night

June 30 - July 28, 2012

MICOL HEBRON - SOFIE BIRD MOLLER - TRICIA LAWLESS MURRAY - ELIZABETH TREMANTE - ANNE COLVIN - DORIT CYPIS

----- Works inspired by the film "The Very Eye of Night" by Maya Deren.
---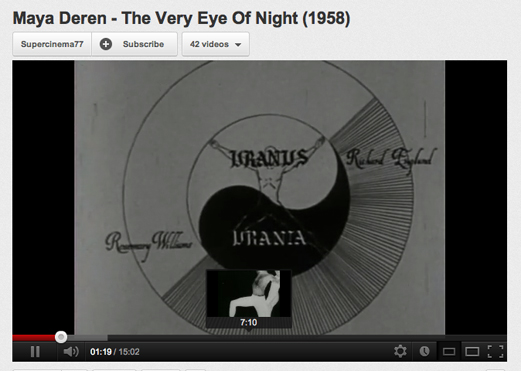 JANCAR GALLERY
961 CHUNG KING ROAD, LOS ANGELES, CA 90012


_________________________________________________________
Foreign Excursions
February 2012
Jirí Kovanda, Giuseppe Penone, Robert Adrian X, Yun-Fei Ji, Sandra Cinto, Sofie Bird Møller, Marcel Eichner, Vlatka Horvat, Ernesto Neto, Markus Amm, Dayanita Singh
McKee Gallery
745 Fifth Ave
New York, New York
10151, USA
http://mckeegallery.com/archive/exhibit/
http://mckeegallery.com/exhibit/2012/foreign-excursions-2/
_________________________________________________________

________________________________________________________
JANCAR GALLERY is pleased to announce an important group exhibition:
recits des trois perverses femmes seulement - (Narratives of the Perverse III)
March 24 - April 14, 2012
Opening reception: Saturday, March 24th from 6 - 9 PM


recits des trois perverses femmes seulement - (Narratives of the Perverse III)
alexa gerrity - alice clements - angela ellsworth - sofie bird møller - annie sprinkle/elizabeth stephens - anouk deville - claudia parducci - corazon del sol - katia santibanez - leigh mccarthy - lorena morin - micol hebron - morganne wakefield - natalia ll - natasja fourie - nicole sloan - rena small - sayo mitsuishi - scarlett rouge - stephanie allespach - susan kleinberg - suzanne wright - torreya cummings - tricia lawless murray
__________________________________________________________

Close Encounter

a group show with Susanne Bürner as my special guest and:

Sofie Bird Møller, Dieter Detzner, Aura Rosenberg, Nikolai von Rosen, Stephanie Snider, Fiete Stolte, Markus Zimmermann
09 March – 07 April 2012
Blumenthalstr. 8
10783 Berlin
Wed – Fri 11 – 6 and Sat 2 – 6 and by appointment
__________________________________________________________
THE KILLER RABIT RANCH RODEO
curated by the ghost of ibn rush´d and klaus auderer:
barbara sophie naegle, tjorg douglas beer, david edward allen
raaf van der sman, annekathrin norrmann, vera korman, robert gfader
thomas winkler, ulrich wulff, emanuel seitz, kirstin rogge, kalle singer,
seda mimaroglu, tillmann kaiser, constantin luser, kemmal seyhan
brian mckee, ani asvazadurian, sarah bernauer, oliver dolder,
quirin baeumler, sebastian dacey, matthias dornfeld, gotscha goschahisvili
alfred ullrich, lars koepsel, aigerim weimer, manuel terre eitner,
klaus auderer, johannes esper, baldur burwiz, ben cottrell, franka kassner
michael hackel, alexi tsioris, emanuel wade, maximilan gumpp, silja addy,
dalila eliyahu, ulrich hakel, uwe jonas, herwig weiser, nick boetticher
alexandra vogt, una szeemann, sofie bird møller, gabriele pillon,
ingeborg luescher, peter senoner, bendix harms, dieter rehm
Friday 24th of February
19:00 until late
exhibition on view 25th of February until March 11th
Saturdays 13:00 - 17:00, and by appointment
nationalmuseum
Urbanstrasse 100
2. Hinterhof / 1. OG
D-10967 Berlin (Nähe: U-Bhf Hermannplatz)
www.thenationalmuseum.de
_______________________________

'The Sound of Downloading Makes me Want to Upload'

PHOTOGRAPHY CALLING!
Sprengel Museum Hannover
PHOTOGRAPHY CALLING! zeigt mit Werken von 31 Fotografinnen und Fotografen auf über 2000 qm erstmals seit der großen Schau HOW YOU LOOK AT IT im Jahr 2000 eine umfassende Übersicht zum Stand der künstlerischen Fotografie seit den 1960er-Jahren.
In die Ausstellung werden drei von Gastkuratoren konzipierte und aufeinander folgende, jeweils einmonatige Projekträume integriert. Sie thematisieren sowohl drei unterschiedliche Methoden des Sammelns als auch drei unterschiedliche Gebrauchsweisen der Fotografie.
Vom 6.12. bis zum 15.1.2012 gibt Wilhelm Schürmann exemplarisch preis, welchen Obsessionen in einer privaten Sammlung das Zusammenspiel von Fotografie, Grafik, Malerei und Skulptur zu folgen vermag.
________________________________________________________
2011: SOFIE BIRD MØLLER RECEIVES THE NIELS WESSEL BAGGE FOUNDATION FOR THE ARTS
Niels Wessel Bagge (1908-1990 – shown above right) was a Danish dancer, choreographer and collector of contemporary art and pre-Columbian ceramics. His collection included works by Robert Rauschenberg, Rafael Canogar, Andy Warhol, Edward Kienholtz and Rinaldo Paluzzi. Following his death in 1990, the Niels Wessel Bagge foundation was established to support contemporary visual artists. Previously Michael Kvium, Lise Malinovsky, Christian Lemmerz, Tal R, Kaspar Bonnen and Malene Landgren have received the award.
He generously donated his impressive Collection of Contemporary Art to Aarhus Museum of Art and the pre-Columbian part of the Collection to Louisiana north of Copenhagen in Denmark.
Thank you.
________________________________________________________
SOFIE BIRD MØLLER
Catch Me If You Can

28th October – 19th November 2011



The Danish artist Sofie Bird Møller (b. 1974) has already made a name for herself on the German art scene. Martin Asbæk Gallery is therefore proud to present the artist's first solo exhibition in Denmark. Sofie Bird Møller is best known for the series Interferences, which makes use of advertisements from exclusive fashion magazines and journalistic periodicals, painted over with precision and controlled spontaneity using a brush, so that the female models appear evocative and abstract, almost anthropomorphic in expression. The exhibition presents the series Las Rudas and Interaction as well as an art film, Catch Me If You Can.

LAS RUDAS
The series Las Rudas consists of modified monochrome photographs of Mexican wrestling. Clear structural traces in acrylic paint are left after the artist has used the palms of her hands and her fingers in the creation of the works. Sofie Bird Møller overpaints photographs to mix the expressive painting with figurative photographs from reality. The photographs are all stagings of nude or partly nude women in the midst of fight scenes, either in a boxing ring or in more domestic surroundings. The series Las Rudas is deeply erotic, elegant and harmonious with expressive painting in a wide spectrum of colours shimmering in and out among one another.

INTERACTION
The three posters in 180 x 120 cm format have earlier been exposed in city spaces and have interacted with the passers-by, after which they have been modified by Sofie Bird Møller so that their original message is concealed. The artist has used her body as a brush, so the stylish models on the posters are wholly or partly hidden. Only the slightly crumpled surfaces of the posters reveal that they have been displayed in the urban space. This patina gives the works a raw look and is a quite deliberate device from the artist.

CATCH ME IF YOU CAN
Lastly, the exhibition presents a 7-minute art film on a TV from the 1970s. The film is edited together from six black-and-white films from 1933-51, based on the science-fiction book The Invisible Man. The film involves a disturbing psychological analysis of the human mind and poses an interesting problem; for how would we react if we could make ourselves invisible? In the film we experience a triangle drama where the characters are invisible; only their move
ments in the surroundings are experienced. They play cards, drink wine and smoke cigarettes – but the smoke comes from nothingness, or from the absence of an existing person. All in all, the film is a seven-minute, fascinating pseudo-action, where it is impossible to pin down or capture the invisible figure.

THE ARTIST
Sofie Bird Møller (b. 1974) lives and works in Berlin, Germany. In 1999 she began her training at the Akademie der Bildende Künste in Munich, then went on ex¬
change to the Royal Danish Academy of Fine Arts in Copenhagen, and graduated as a Master of Fine Art at the Byam Shaw School of Art in London in 2007. Sofie Bird Møller has exhibited in Germany, France and Denmark and is repre¬sented in a number of recognized private collections. Most recently the artist has published a catalogue with texts by the art critic Laura Henseler, the curator Anders Kold of the Louisiana Museum and the German art collector Wil¬helm Schürmann. The catalogue has been published by Snoeck in Cologne in 2011 and is on sale at the Martin Asbæk Gallery.
_________________________________________________
035: SOFIE BIRD MØLLER
Die Tanzende Königin
SOFIE BIRD MØLLER´s guest in the tower: JAN VORMANN
23 September – 29 October 2011
Opening: 23 September 6 pm – 9 pm
Sofie Bird Møllers Objet der Begierde ist in ihrer dritten Ausstellung bei Sassa Trülzsch ein antiquarischer Katalog der Alten Pinakothek in München aus dem 19. Jahrhundert. Seine Abbildungen wurden aus dem Buch herausgelöst und Grundlage einer Reihe neuer Collagen. Wie in den anderen Werkgruppen überarbeitet Sofie Bird Møller in einem Prozess der Überlagerungen und persönlichen Aneignung die Oberfläche bestehender kultureller Quellen.

Begleitend zur Ausstellung erscheint ein Katalog mit Texten von Laura Henseler (Kunstkritikerin, Köln), Anders Kold (Kurator, Louisiana Museum) und Wilhelm Schürmann (Sammler, Berlin/Aachen)
snoeck, Köln 2011

"Bird Møllers Sinn für die Oberfläche ist im Vergleich zu den Dichotomien, die den meisten Gedanken und Aussagen über die zeitgenössische Malerei zugrunde liegen, weit radikaler."
Anders Kold

"Aber auch diese Berührung bleibt Fantasie und Fetisch, denn es sind nicht wir, die den Bildraum berühren. Bird Møller unterbricht die Projektion der Darstellung nur, um ihr direkt eine neue Bildrealität bzw. -illusion zuzusetzen. – Das Bild anstatt."
Laura Henseler

"Irgendwas stimmt nicht. Wie immer in der Kunst."
Wilhelm Schürmann
-----
For her third gallery exhibition with Sassa Trülzsch Sofie Bird Møller's object of desire is a antiquarian catalogue of the Alte Pinakothek in Munich published in the 19th century. Its illustrations were extracted from the book and used as basics for a series of new collages. Like in her other groups of works Sofie Bird Møller adapts the surface of existing cultural sources in a process of interferences and personal appropriation.

In addition to the exhibition a catalogue is published with texts by Laura Henseler (Kunstkritikerin, Köln), Anders Kold (Kurator, Louisiana Museum) and Wilhelm Schürmann (Sammler, Berlin/Aachen)
snoeck, Cologne 2011

"Bird Møller's sense of the superficial is far more radical in the light of the dichotomies that underlie most of what is thought and said about contemporary painting."
Anders Kold

"But this contact remains fantasy and fetish because we are not the ones who touch the space of the picture. Bird Møller interrupts the projection of the depiction only to directly add a new imagined reality or illusion to it. Instead of the picture."
Laura Henseler

"Something is not right. It is always like that in art."
Wilhelm Schürmann



____________________________________________________



SUMMER IN THE CITY

Group show
12 August – 17 September 2010

Martin Asbæk Gallery presents the annual group show Summer in the City with new works from the gallery artists and new international artists from the 12th August to 17th September 2011. Paintings, photos, radiant plexi glass sculpture, embroidery and drawings on paper are just a few things that you will see at the gallery.


_____________________________________________________




Die Ausstellung "Nullportrait" zeigt Arbeiten von Sofie Bird Møller, Thorsten Brinkmann, Rui Calçada Bastos, Gregory Forstner, Hippolyte Hentgen, Sabrina Jung, Yoshitomo Nara + Hiroshi Sugito, Fumie Sasabuchi, Albrecht Schnider, Dennis Scholl, Noé Sendas, Ante Timmermans, Veron Urdarianu, Rinus Van de Velde und Santiago Ydáñez. Die Show wurde von Anna Geuder kuratiert.

Ausstellung: 9. Juli - 13. August 2011
_______________________________

From Berlin - 12 Berlin based artists:

Tjorg Douglas Beer, Agnieszka Brzezanska,
Raphael Danke, Andreas Golinski, Uwe Henneken, Gregor Hildebrandt, Deborah Ligorio,
Bernhard Martin, Paul McDevitt, Gerold Miller,
Sofie Bird Møller, Gabriel Vormstein

27.05.11 - 30.06.11

MARTIN ASBÆK GALLERY
BREDGADE 23
DK-1260 COPENHAGEN

T +45 33 15 40 45
F +45 33 13 16 10
E GALLERY@MARTINASBAEK.COM

___________________________________________



___________________________________________



______________________________________________

'DAS GESPINST'

MUSEUM ABTEIBERG, MÖNCHENGLADBACH.
COLLECTOR WILHELM SCHÜRMANN EXHIBITS A PART OF HIS COLLECTION

13. September - 10. Januar 2010

(in German):
Die in mehr als 35 Jahren zusammengebrachte Sammlung von Gabi und Wilhelm Schürmann gibt einen unvergleichlichen Blick auf die Entwicklung der Gegenwartskunst seit den 1980er Jahren. Das ausgeprägt assoziationsreiche Sehen der Schürmanns wurde zwischenzeitlich zum Modell für viele Sammler und Kuratoren, die eminent unabhängige Qualität ihres Blicks indessen nur von wenigen erreicht.
Nach dem Projekt "Strange I've Seen That Face Before" mit dem schottischen Kurator Toby Webster (2006) wird das Museum Abteiberg ein weiteres Mal mit fanatischen Liebhabern dieses Hauses zusammenarbeiten: "Das Museum Abteiberg war eine Ikone. Hier fuhren wir immer hin", so Wilhelm Schürmannn, der als Gastkurator aktiv wird und zusammen mit dem Museumsteam eine gespinstartige Inszenierung quer durch die Schauräume des Abteibergs anlegt. Über 80 Werke aus seiner Sammlung werden gezeigt, u.a. Werke von:
Monika Baer, Nairy Baghramian, Jennifer Bornstein, Andrea Bowers, Meg Cranston, Kate Davis, Richard Hawkins, Zoe Leonard, Liz Larner, Rita McBride, Cady Noland, Cathy Wilkes, Christopher Williams.
______________________________________________________________________________

show from january 15 - february 27, 2010
Sofie Bird Møller - Günther Förg


Andreas Schulenburg -Finn Thybo
Søren Hüttel- Anette Abrahamsson
June Pilaiphorn - Peter Bonde
Mie Mørkeberg-Elmer
Jonas Hvid Søndergaard-Niels-Erik Gjerdevik
Ida Kvetny-Anette Abrahamsson
Troels Carlsen-Asger Carlsen
Trine Boesen-Daniel Richter
Jon Stahn-Jens Jørgen Thorsen

Press Release:
The Mentor Show
Ten young Danish contemporary artists and their mentors.
When Odysseus went forth to battle the Trojan War, he left his son, Telemachus, in Mentor's care. And where do you leave your son, when one is forced to go to war and might never return? A trusted person. A person you feel great confidence and has as much respect for. This is precisely the starting point for "The Mentor Show".
The idea for the exhibition is based on the generation of young artists and their respect for previous generations of talented and inspiring artists. Ten contemporary artists are invited to participate in the exhibition, while they have been asked to invite their mentor to exhibit with them. The younger generation of artists have been selected by some criteria such as age and variation in training, various art colleges in both Danish and foreign institutions are included. Just as there are also sought a certain variation in the medias. The younger generation is around the age range between 30-40 years.
But what is at stake between mentor and protégé. Inspiration and fascination are two of many general instruments. But this do not just go one way, from mentor to protégé. When the mentor has been pouring of his or her wisdom and experience and protegé becomes the favorite, which unfolds its wings. Potentially mentor will be reminded of his or her own mortality in his mirror in youthful vitality. Therefore contains the relationship between mentor and protégé a latent disaster. A love-hate relationship. The need for separation is pronounced, and although the consequences are disastrous, as it is autonomous, allowing Icarus free when he defies his father's prohibitions and flies too close to the sun.
An example of the relationship, and not least the latent disaster, is the relationship between the world famous Karen Blixen and the younger writer Thorkild Bjørnvig. It was a relationship built on spiritual exchange, mutual confidence and the feeling that there was a sense of the meeting. "A sort of happy, productive dimension," as author Thorkild Bjørnvig wrote about his relationship with his mentor Karen Blixen. After a highly dramatic showdown between the two ends of the intense, platonic relationship with the two never seeing each other again.
Another example taken from the literature is in "Flaubert's Parrot" by Julian Barnes. Here the author writes about the relationship between Emile Zola and Flaubert Gustava:
"Is the master responsible for his disciples? Who chooses whom? If they call you a master, can we afford to despise their work? Are they on the other hand, sincere in their praise? Who is most in need for whom: the disciple of teacher or teacher to disciple? Discuss it without drawing any conclusion. "
Sofie Bird Møller, who is trained diploma from Munich, by Professor Günter Förg, who she has invited to the exhibition, says:
"I really like the quote. That our relationship was ambivalent, is without doubt, we really quarreled. Günther was always right. But I feel that he is sincerely happy to be invited to exhibit with the younger artists.
___________________________________________________